Today we announced a very important addition to the list of our clients. Kaspersky Lab's security solutions will protect the vast IT infrastructure of the world-renowned Ferrari brand. The deal brings a new strategic level to the partnership between the two companies: following a new 5-year commercial agreement signed in April 2013, Ferrari is now a customer of Kaspersky Lab, receiving total endpoint IT security from the protection specialists.
Kaspersky Lab's CTO Nikolay Grebennikov and Ferrari S.p.A. CIO Vittorio Boero officially announced the deal
Kaspersky Lab has been sponsoring Ferrari since 2010. With each year the partnership has grown, and Kaspersky Lab's branding has appeared on Ferrari's F1 cars for three consecutive seasons.In cooperation with the Ferrari ICT department, Kaspersky Lab has tailored an endpoint solution that meets Ferrari's specific needs. This solution has been developed after six months of rigorous compliance testing and benchmarking against other IT Security providers. The Kaspersky endpoint solution is being installed on around 4,000 computers and a further installation will be rolled out over the next year to further additional devices to cover in effect, Ferrari's entire application landscape.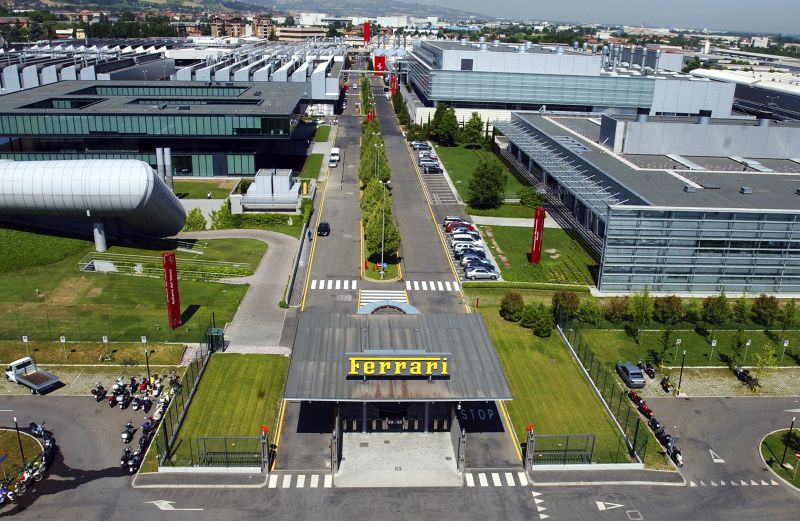 Kaspersky Lab's security solutions will protect office endpoints as well as computers controlling Ferrari production lines
The project is a unique benchmark for the industry as Ferrari has special needs in terms of security.  The Kaspersky Lab solution will be installed not only on office computers but also on computers controlling production lines as well as on employees' tablets and smartphones. Ferrari has imposed more stringent IT security requirements to protect its production processes, and to ensure the safety of its drivers during races. Kaspersky Lab has produced a solution which combines easy manageability with total control over complex systems.