This week Kaspersky Lab announced a strategic partnership with Vertu, the manufacturer of luxury mobile phones. Thanks to the agreement between the two companies, all users of Android-based Vertu smartphones will have a chance to protect their devices with Kaspersky Internet Security for Android.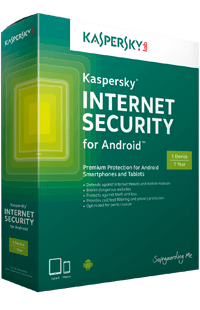 The first year of protection is free of charge. New and current owners of Vertu phones using the Android platform will be offered the download of Kaspersky Lab's protection solution in the Vertu Partners software catalogue – in the Recommended Apps category. Kaspersky Internet Security for Android protects users' private data from malicious programs and online threats such as phishing. In addition to that, our solution offers a wide range of anti-theft features and a Privacy Protection module, which provides additional password protection for the most sensitive information.
This agreement with a mobile device manufacturer is not the first for Kaspersky Lab, and is certainly not the last. Ensuring enhanced protection for users' data immediately after a device purchase is in the interest of device vendors themselves. Android is the most popular mobile platform and it is under constant attack from cybercriminals. 98-99% of all malicious programs for mobile devices target Android. More than that, in the first half of 2013 we have observed a rapid growth in the number of mobile malware samples: in June the total number of malicious programs for Android surpassed the 100,000 milestone.
At the same time, mobile device manufacturers constantly work on enhancing the features of smartphones and tablets, by offering pre-installed software for password management, financial transactions and online banking – all of which deal with highly sensitive information. Therefore, the need for a proper protection solution for Android becomes a clear competitive advantage for mobile device vendors.