On November 9th, one of the most important conferences in  the MSP world,  IT Nation conference by ConnectWise, kicked off. The four-day conference includes a tremendous amount of opportunities for networking, knowledge sharing along with opportunities  to advance your technical skills in setting up ConnectWise environments.
About 200 educational sessions will be held, dedicated to MSP business continuity, leadership, as well as best practices in managed services. With audience of hundreds of MSPs, we see a great opportunity to enter the MSP world with our comprehensive MSP products portfolio.
So, what does Kaspersky Lab have to offer this conference?
We will be showcasing and offering our beta version of Kaspersky Security integration with ConnectWise. This simple integration tool would help to automate security monitoring, ticketing and billing for Kaspersky solutions. Currently, our integration supports Kaspersky Endpoint Security for Business solutions, but Kaspersky Endpoint Security Cloud is on the roadmap as well.
Our security solutions with an integration tool will be presented at the Kaspersky Lab booth 802, where every attending MSP, who is interested, will have a chance to learn more about our B2B solutions, and  the benefits, which they bring to MSP – offering services on the basis of our most tested, most awarded technologies, formed in security solutions with intuitive interface, straightforward navigation, advanced security options, and multi-tenant management console, which provides single pair of glasses to monitor security for multiple clients. An exclusive option to sign up for beta testing is also available right at the booth.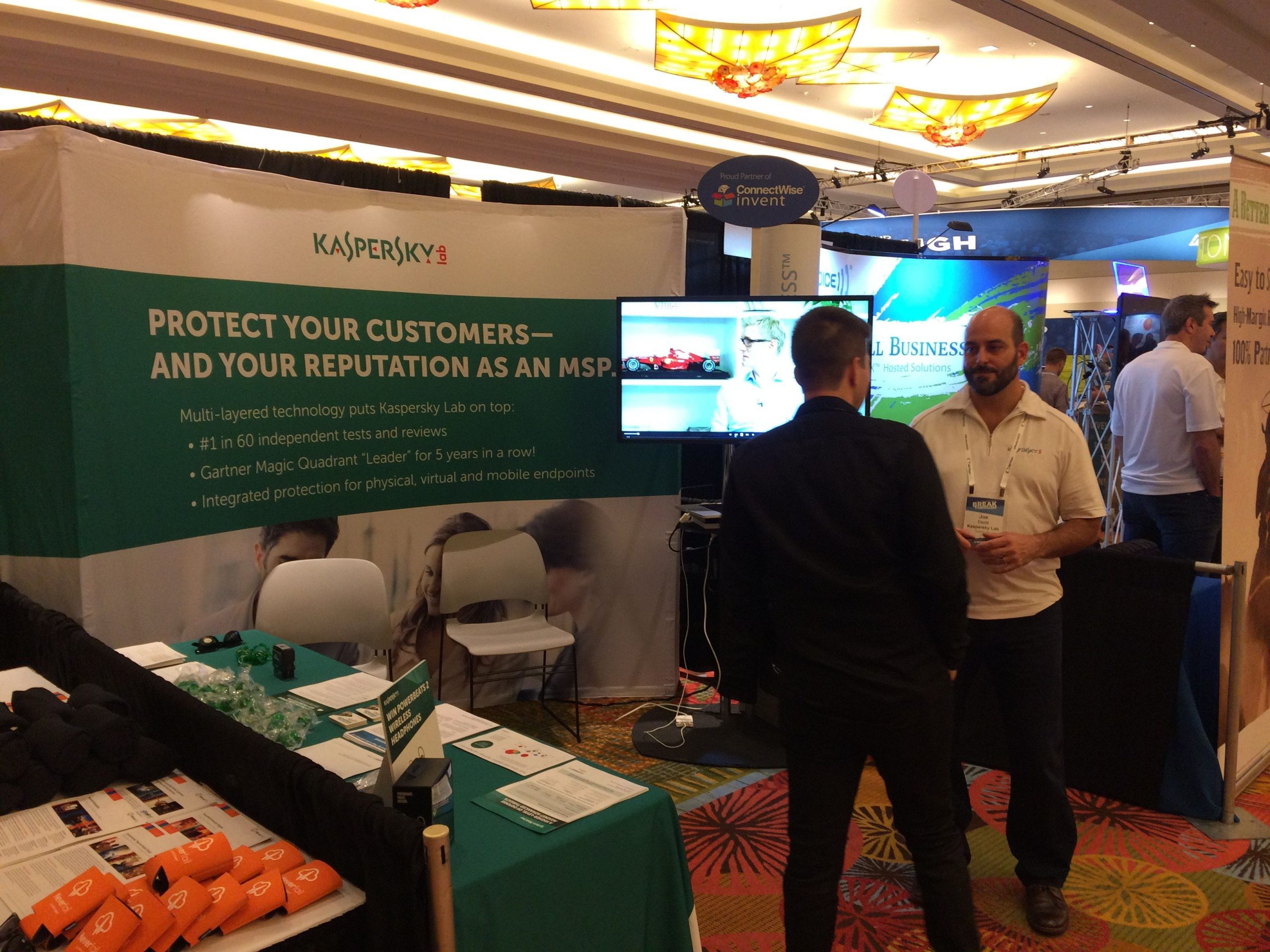 To ensure MSPs get full information on our solutions, conference attendees include staff members of our SMB marketing and sales.