In less than a week, the European Union's General Data Protection Regulation (GDPR) will come into effect. Therefore, businesses operating in Europe — or just processing or collecting European citizens' personal data — need to comply with this directive starting May 25.
There is no universal advice on what you should do to comply — it depends on your business and your processes. However, it is clear that from now on, data protection will have to be a major priority as cybersecurity's significance grows. We have prepared a small infographic as a reminder of what GDPR is and what businesses can do to boost personal data security.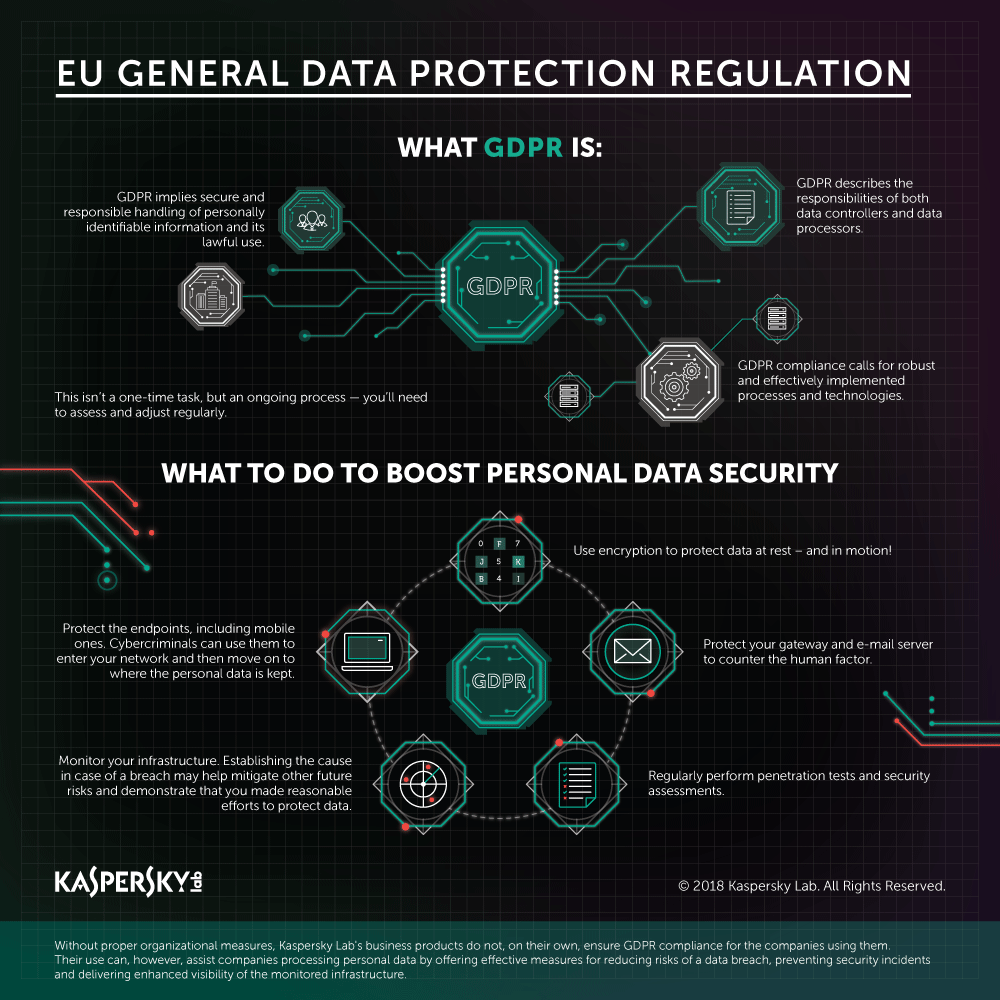 Our next-generation technologies and solutions can help your organization achieve its cybersecurity goals as part of its overall GDPR-compliance strategy.